BRANDS ARE NO LONGER CREATED THROUGH ADVERTISING BUT THROUGH INTERACTIONS
When companies make short-term decisions that sacrifice long-term relationships, compromise their values, and mislead their clients, not only will they never come back again, they will advertise their experiences widely. We rewire organizations to connect data, technology and people in order to dramatically reengineer a customer experience that's personalized and human-centric.
In order to grow faster, bigger and better, organizations need a new strategic partner - a strategic partner that is one part data-driven and focused on the metrics, and one part that is creative, empathetic and focused on the customer experience.
At Mind & Metrics, as the name implies, we do both.
FREE CX STRATEGY CONSULTATION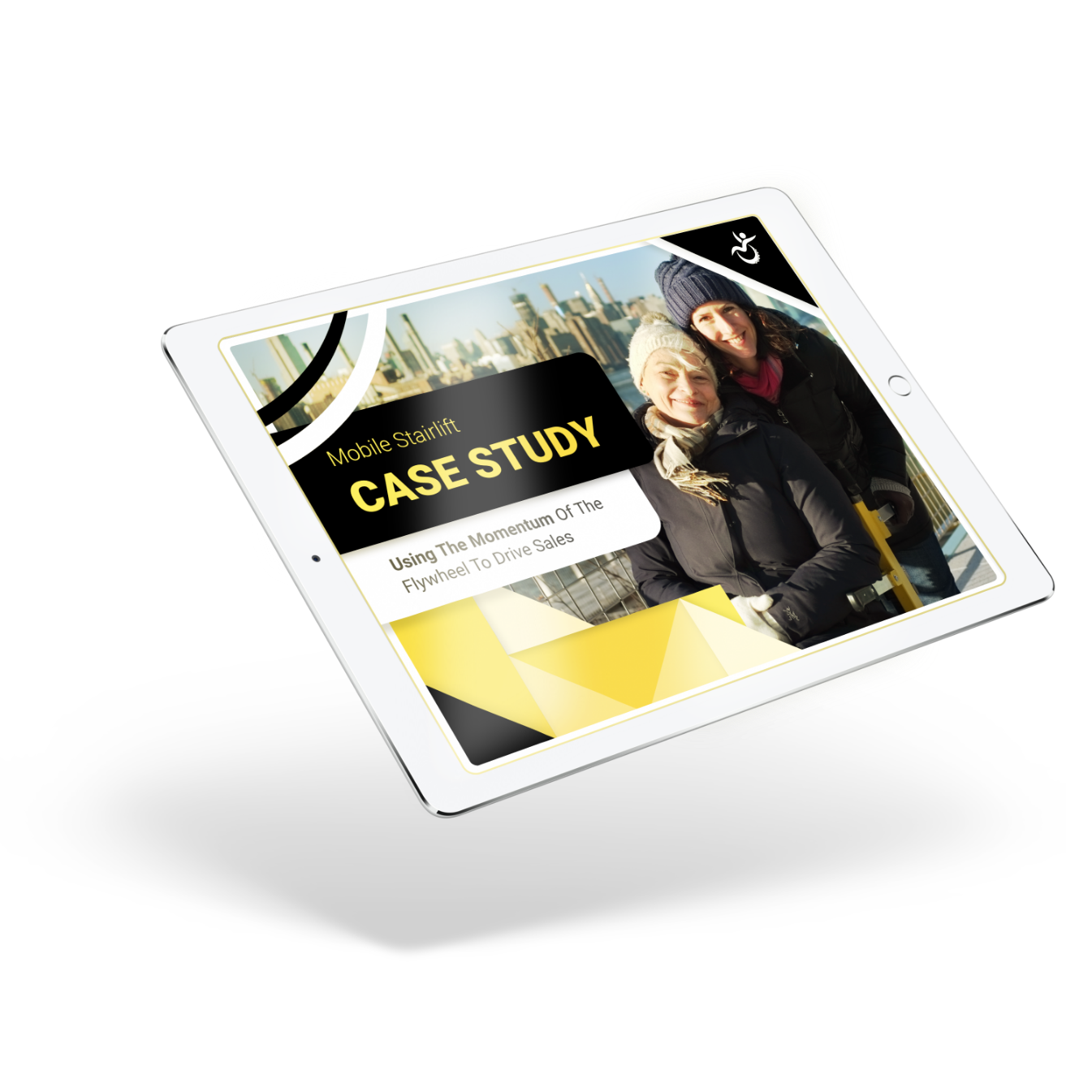 THE MOBILE STAIRLIFT
The Mobile Stairlift approached Mind & Metrics because their sales had stalled and they needed to meet their sales quotes in order to stay viable.
They knew they had proof of concept, but were uncertain how to take the brand to the next level.
Using the flywheel method, we implemented a new look and site and worked at optimizing the entire customer journey, from prospect to customer and beyond.
Check out how we took a struggling start up to a multi-million dollar brand!
How Will A CX Strategy Help My Company?
Since customers are the lifeblood of any organization, keeping customers happy is essential for attaining organizational revenue goals. But customer expectations have evolved. With the advent of new technologies and social media platforms, customers expect to have a personalized, interactive experience across all touch points with your company. In order to achieve a competitive advantage by leveraging customer insights and meeting customer expectations, extensive information and internal alignment around the Customer Experience of your company is required.
Here is what your company stands to gain:
Greater ROI & likelihood to meet or exceed growth goals

Thought Leadership within your industry by providing expertise to potential customers

Increased Company Reputation

Higher employee engagement & retention through the creation of a strategy that everyone can follow and understand
Better Web Traffic & SEO

Increase in leads & lead quality

Better brand messaging & positioning

The ability to offer Personalized Engagements at scale

A greater understanding of prospects' needs and desires
Better lead nurturing

Better closing rates

Stronger relationships with prospects & customers

More upsell and resell opportunities
Better efficiency in rollouts for new products and services

Greater Insight into product and service improvements

Cleaner and more secure data handling

Greater operational efficiencies
Improved personalized interactions that builds customer trust

Delight customers at scale.

The ability to recognize common problems, trends and themes

Drives longer client lifetime value
Gain a greater competitive advantage

The potential to double your revenue within 36 months.

Less customer & employee churn

The potential to achieve a 2.5% higher EBITDA margin
HOW MUCH DOES IT COST?
Essent accumsan invidunt in pri. Pri enim tincidunt no, ubique doming expetenda te mei. Forensibus voluptaria efficiantur sed ut, mei unum volumus ad.
Sint oratio at per, diam saepe dicam ei sea. At civibus appetere cum, quem habeo in. Eam modo apeirian te, ut altera iisque evertitur sit. Cu saperet inermis aliquando nam, per impetus qualisque interesset ex, vix at omittantur instructior disputationi.
EVALUATE THE CX STRATEGY FOR YOUR BUSINESS
We will contact you within the same day to schedule a zoom or phone call with a senior Digital Consultant.

In this free 30 minutes assessment, we'll provide you with the following:
Assess your existing website and cx strategy and receive suggestions for improvement.
Identity your cx strategy challenges and goals.
Discover how an improved cx strategy could help you achieve your business goals
So let's have a conversation and find out what being customer-obsessed looks like for your company.
FREE CX STRATEGY CONSULTATION