DIGITAL TRANSFORMATIONS AREN'T NEW, BUT FEW COMPANIES ARE DOING IT CORRECTLY.
For the last 10 years, companies have been focusing on bringing their data to the cloud and leveraging technology to improve business processes.
In 2020, however, many companies realized that their digital tech stacks had massive flaws. With employees suddenly forced to work from home, past digital transformations that were supposed to create delightful, unified systems, turned out to be complex, disjointed Frankensystems. Teams that had easily collaborated 'digitally' in the office, now lacked true data connectivity, insight and clarity when working remote.
At Mind & Metrics, we believe in building connected platforms that enhance the customer experience, breaks down siloed teams and systems and allows companies to adapt & evolve in order to meet the needs of a fast-changing digital world, even a remote one.
FREE DIGITAL TRANSFORMATION CONSULTATION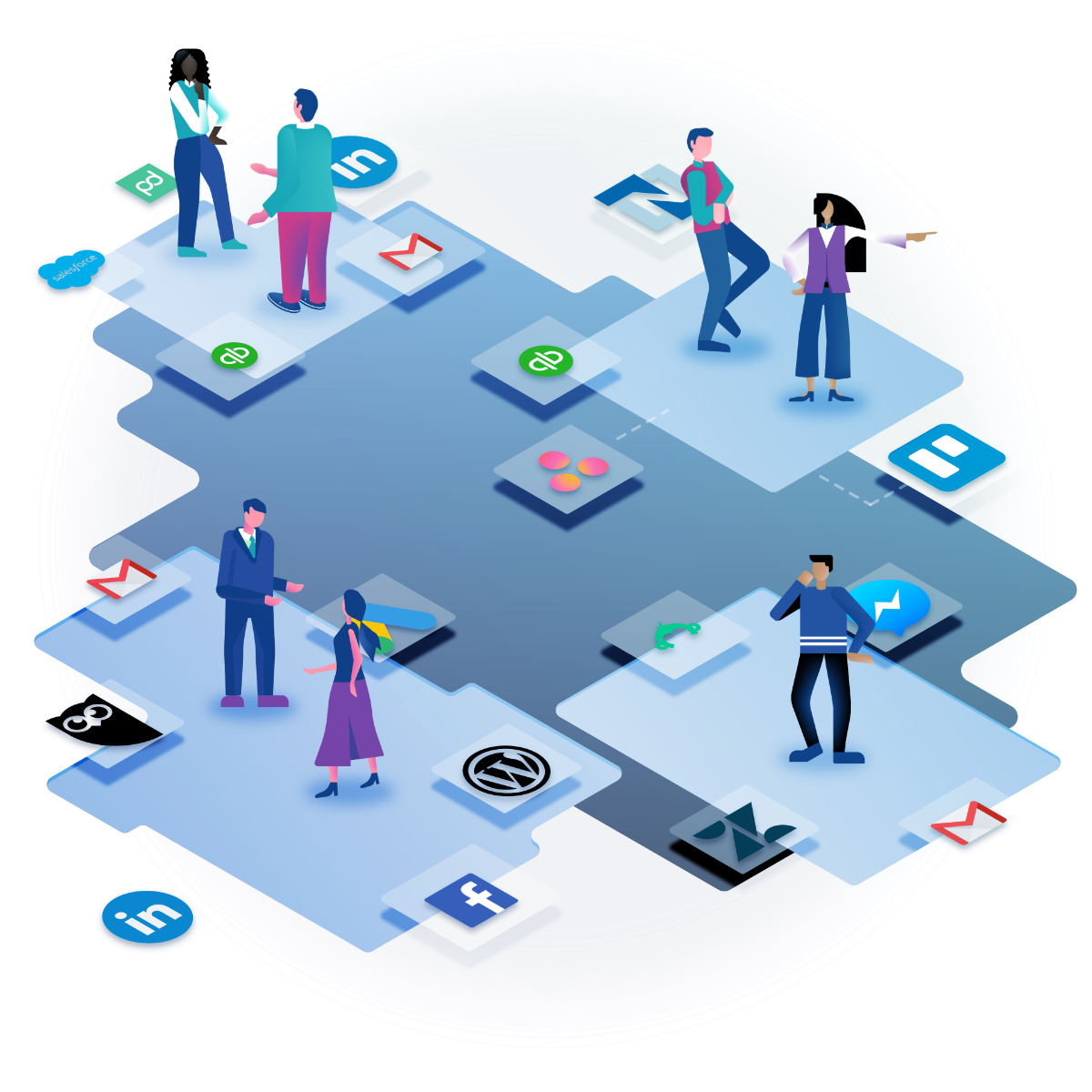 OLD WAY DIGITAL TRANSFORMATION
Each team works out of their own tech stack creating silos and disconnects.
Relies on manual import and export of files for some data to be synced and accessed by all.
Cobbled together throughout the years leading to duplicate subscriptions and orphaned apps that waste money.
NEW WAY DIGITAL TRANSFORMATION
One single source of truth database that connects all business tools.
Two-way automatic sync through connected API's.
Architected and planned before building out the tech stack. Creating a robust closed loop reporting system.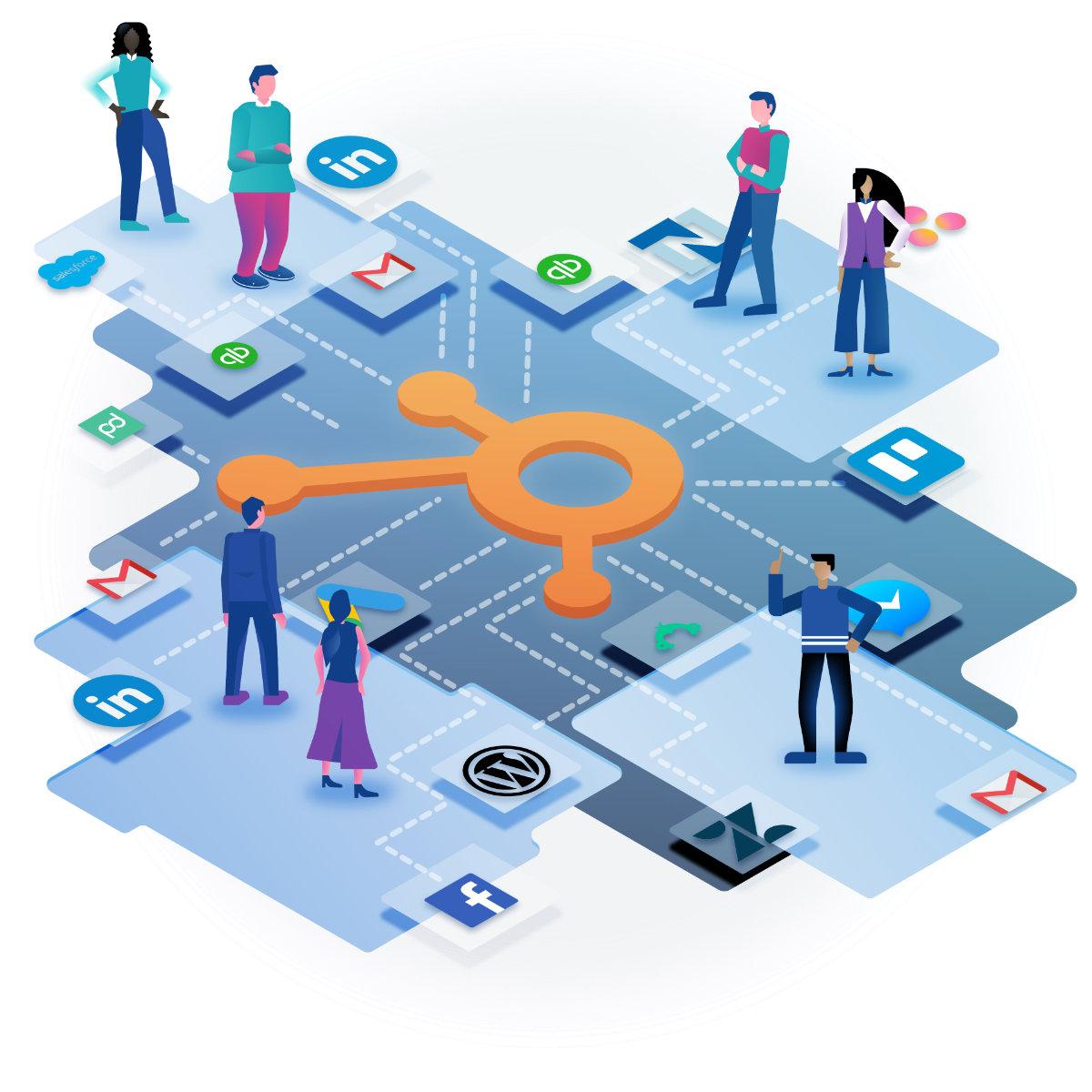 Why Go HubSpot?
Most CRM's are cobbled together from acquisitions leaving reporting loopholes, security issues and data duplication.
HubSpot is built as an all-on-one CRM Platform with expansion capabilities through it's powerful API. For all the enterprise power it has, it's very affordable too. Check out why it's our platform of choice!
OUR DIGITAL TRANSFORMATION PROCESS
TECH STACK AUDIT
The first step is to understand the app landscape inside your company. And the audit helps us do that. We'll interview individual stakeholders in your company to discover what tech they are using and why. We'll do some basic cost analysis on your current tech stack and the cost of potential integration requirements.
DATA & SOLUTION ARCHITECTURE
In this step, we look at your tech stack's objective. What are you trying to achieve, and what needs aren't being met. We also do a deep dive into data mapping across your company and start to plan out our roadmap and timeline for deployment. The result will be a detailed implementation plan.
BUILD AND DEPLOY
Our team then builds out your tech stack according to the implementation plan. We test that the data is being synchronized correctly through the various API's and app connections.
ONBOARDING & TRAINING
We will onboard and train your teams and give technical and strategic guidance on maintaning and operating your newly integrated tech stack. Our goal is to help you start getting value from the investment as soon as possible.
ONGOING SUPPORT
As the tech landscape evolves, as well as your company, we'll monitor and provide ongoing support to keep your tech stack functioning at optimal performance.
Tech Stack Consulting
Tech Stack Audits
Data Architecture & Strategy
Onboarding & Ongoing Training
HubSpot Setup & Onboarding
CRM Migrations
Custom Hubspot Development
Journey Scaling & Automation
CRM Integrations & Implementations
Salesforce Integrations
HOW MUCH DOES IT COST?
Essent accumsan invidunt in pri. Pri enim tincidunt no, ubique doming expetenda te mei. Forensibus voluptaria efficiantur sed ut, mei unum volumus ad.
Sint oratio at per, diam saepe dicam ei sea. At civibus appetere cum, quem habeo in. Eam modo apeirian te, ut altera iisque evertitur sit. Cu saperet inermis aliquando nam, per impetus qualisque interesset ex, vix at omittantur instructior disputationi.
EVALUATE THE DIGITAL TRANSFORMATION STRATEGY FOR YOUR BUSINESS
We will contact you within the same day to schedule a zoom or phone call with a senior Digital Consultant.

In this free 45 minutes assessment, we'll provide you with the following:
Assess your existing website and digital strategy and receive suggestions for improvement.
Identity your digital transformation challenges and goals
Discover how improved digital transformation could help you
achieve your business goals
So let's have a conversation and find out what being customer-obsessed looks like for your company.
FREE DIGITAL TRANSFORMATION CONSULTATION