WE HELP COMPANIES GROW
FASTER, BIGGER, BETTER WITH
We help leaders rewire organizations to connect data, technology, and people in order to dramatically
re-engineer a customer experience that's personalized and human-centric.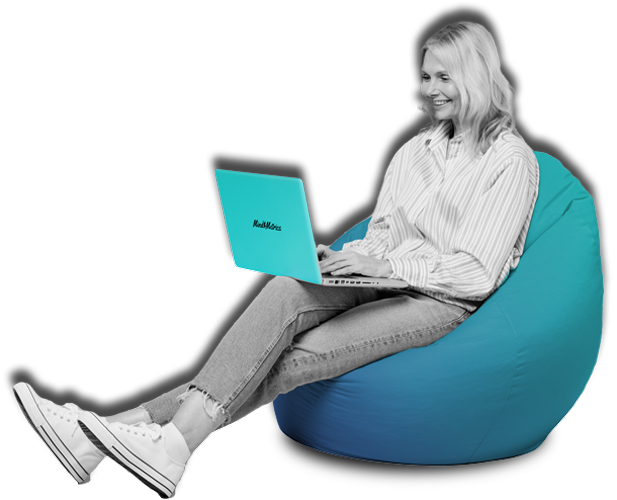 A brands most important asset is its
customers.
Its second most important asset is its
customer data.
How reliable is yours?
Make No Mistake! The Digital Experience Is The New Battlefield For Brands!
The foreseeable end of third-party cookies and the rise of data privacy makes delivering exceptional digital experiences more challenging. We can help you consolidate your tech stack, identify and connect additional customer data points, and simplify customer data management.
By streamlining operations, reducing costs, and delivering personalized experiences that engage and delight not only your customers but also your employees - our approach helps you gain competitive advantage, reduce client churn and increase revenue.
Your Company + Mind & Metrics =
Increased Business Efficiency & Less Waste
LEAD NURTURE
3 opportunities found
PAID MEDIA
7 opportunities found CONTENT MARKETING
11 opportunities found
CONVERSIONS
4 opportunities found
"Lica and the team are great 'Minds' at knowing how to utilize the 'Metrics'. Their work has greatly increased our sales, with continuous growth month over month. I highly recommend them."
Shia Halpern
Former Owner Of The Mobile Stairlift
"The commitment and knowledge of Lica and her team have resulted in a very positive partnership. I value how they communicate well and frequently, and the way they respond promptly to our questions and emails and meet our needs. Highly recommended!"
Kawtar O.
HVAC Premium
"It would have been extremely difficult, if not impossible, for me to get anything going in March 2020, without you and your company. Thank you."
Gregg Lombardo
Berk Lombardo Packing
FREE CONSULTATION
In this free 30 minutes consultation, we'll provide you with the following:
Assess your existing website and cx strategy and receive suggestions for improvement.
Identity your cx strategy challenges and goals.
Discover how an improved cx strategy could help you achieve your business goals
Discover potential tech stack enhancements or overhauls.
So let's have a conversation and find out what being customer-obsessed looks like for your company.