Services Overview
We are a full-service cx & digital transformation agency that offers a dynamic, holistic approach to lead generation, sales and customer success. From first-touch to post-purchase, we build strategies that delight customers at every step of their buyer's journey.
Take a look at the example below to see how we can help your business with stand alone services or full customer experience strategies.
Let's say you're a company that sells medical supplies and PPE to hospitals and care facilities. Your prospect has been given a fixed budget by her boss and charged to find medical supplies for his dental practice.
SEO & Content Creation
Our inbound & SEM marketing strategy helps you reach your ideal customers with timely and relevant content. We help you answer the questions your prospects are asking, and set you apart from your competitors.
Digital Analytics
To understand your current position and ability to reach your audience, we monitor the keyword performance of your website. We help you set up keyword and website authority tracking so you aggregate the data most relevant to your business.
Your prospect visits your website and is intrigued by the biodegradable medical gloves.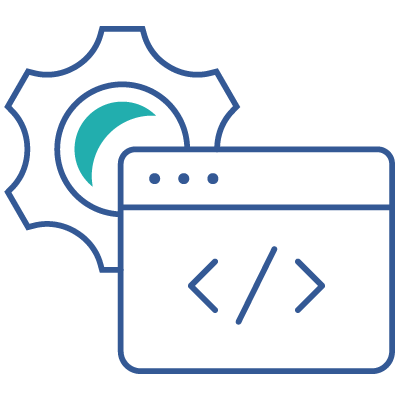 Website Design
We help you elevate your online presence so that you can meet leads where they are in the buying cycle, even if they are not ready to buy yet.
At this point, your prospect is having difficulty deciding between glove brands and types. She likes the idea of your company's biodegradable medical gloves, but isn't sure if they are as safe as the ones her company has been using.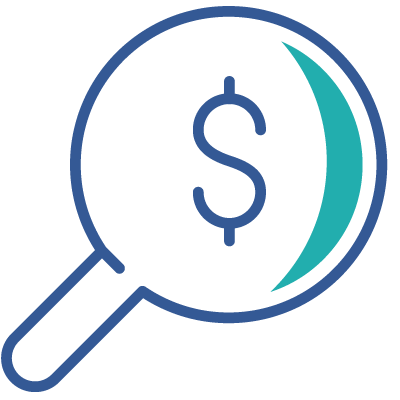 Retargeting Campaigns
We retarget your prospect with paid media campaigns to keep your brand top of mind.
To further their research, your prospect takes your, ''What biodegradable glove is best for you?" product finder quiz.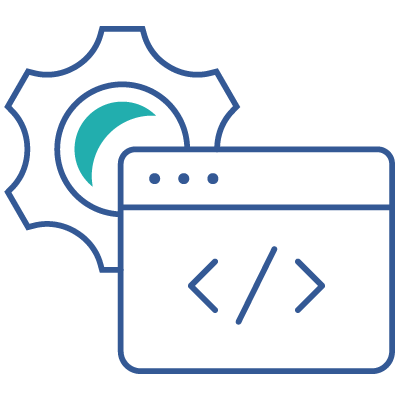 Custom Development
Whether they're in the form of quizzes, surveys, or calculators, we help build interactive tools that provide your ideal client with the best answers.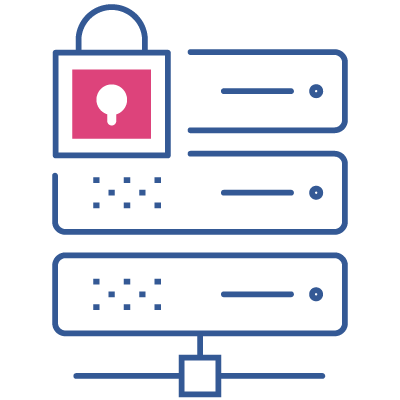 CRM Integrations
We integrate your customer database with your website, so no leads slip through the cracks.


Because your prospect has filled out a form, we now know your prospect is called Anna and is a purchasing manager at a large dental group.
Anna receives her quiz results via email, along with a coupon for her first order.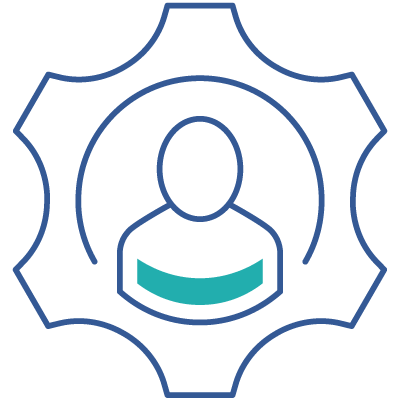 Automated Email Marketing
An automated email is triggered upon Anna's completion of the quiz containing her results and a coupon.
Because Anna works for a dental group, her profile has been scored as a good-fit lead. Your salesperson follows up with a sales call within 15 minutes.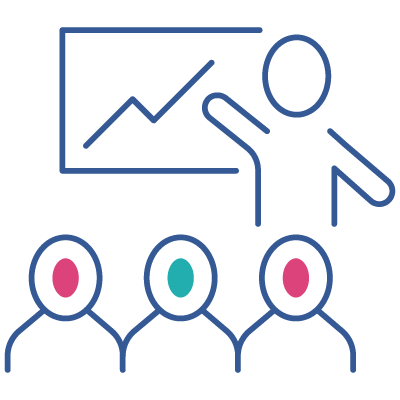 Lead Scoring
Each lead that enters your CRM is assigned a score based on their behavior and demographic information. Leads that align with your ideal customer profile receive a higher score. This system allows your sales team to prioritize best-fit leads and close deals at a faster rate, rather than wasting time trying to convince bad-fit prospects to close.
Since your salesperson shares a connected CRM, he sees Anna's website browsing history and can open the sales conversation with relevant questions.

During the call your salesperson learns that Anna requires her boss's permission to place the order.

Your salesperson matches this scenario in his playbook, and asks additional questions. We now know her boss is called Mark and that he is the primary decision maker.

We also learn that the CFO is called Paul and is a potential blocker.

Your salesperson makes notes in your CRM, creates a deal, then sends a quote directly to Anna & Mark to sign off on.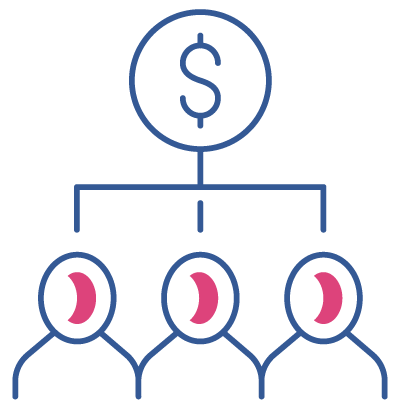 Sales Playbooks
By creating a document containing best practices and strategies for your sales team, we help your salespeople work more efficiently and better align with your brand values. When best practices are not clearly defined, customers end up with an inconsistent experience across your brand's communication channels and may lose trust.
Anna gets the okay from Mark and decides to place her order
Her order is sent to your ERP solution provider, warehousing & accounting software via integrated software. Anna receives her order confirmation via email.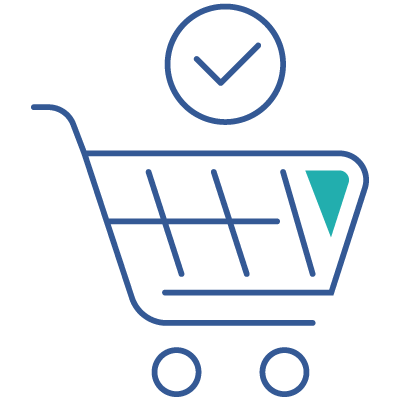 Online Payments
We work with payment software to ensure a seamless purchase process, so there are no barriers between your prospect and their purchase.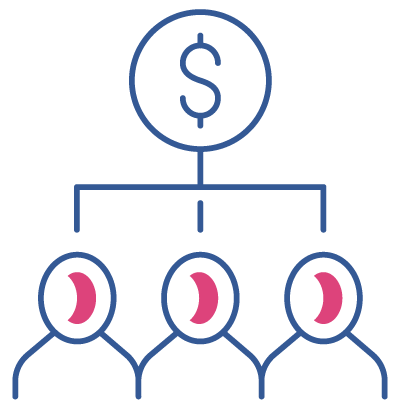 Custom Integrations
We build API 's and webhooks that send complimentary data to your CRM and pairs it with your contact information.
Anna receives her order but one box was crushed in shipping. She starts a service ticket on your website.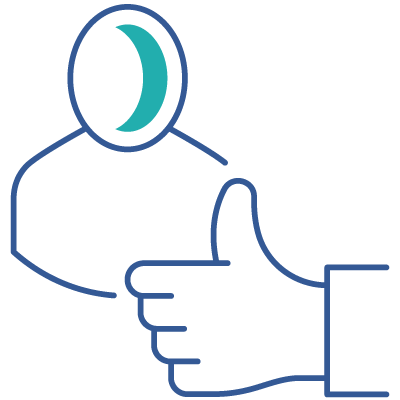 Live Chat, Chatbot & Ticket System Strategies
We provide multiple ways for customers to reach out and receive a response during both on and off-hours. Ticketing systems store all information about each customer issue in one place. With one single source of truth, you can avoid frustrating your best customers with unaddressed issues and repetitive conversations.
A customer success reps follows up and creates a replacement order within 1 business day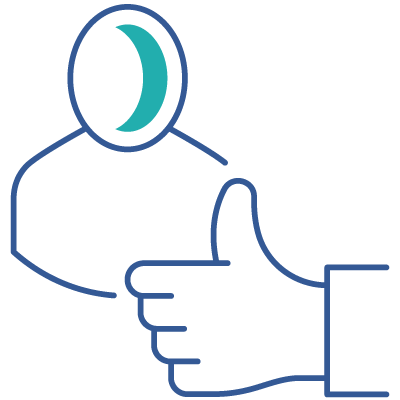 Customer Success SLA's
SLA agreements prevent unnecessary replacement orders and even protect against legal issues.
Anna receives her replacement order and a follow up customer survey.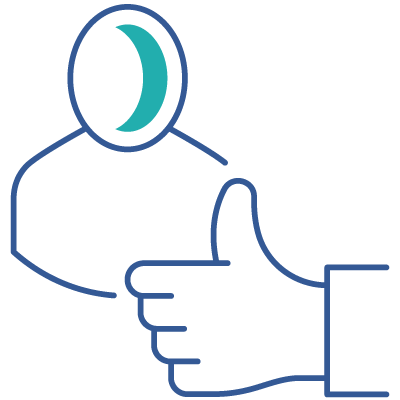 NPS & Customer Satisfaction Surveys
Gain valuable one-to-one feedback from customers & see how likely they are to recommend you to others.
From her survey you learn that, while not a big deal, the color of the gloves do not exactly represent the color on the website.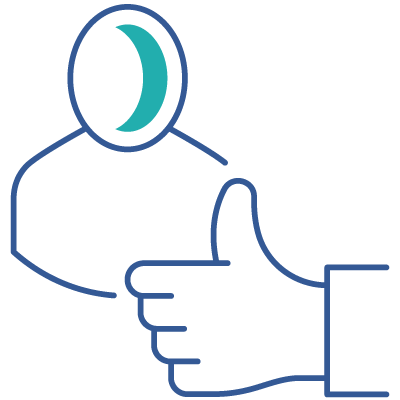 Marketing, Sales & Customer Success Alignment
Customer feedback lets your marketing team know how well they are targeting your ideal customers with their content and strategy, and whether they are passing on best-fit leads to sales. If customers are reporting that their issue isn't being addressed, your marketing strategy may be due for an update.
Digital Experience Strategies
We architect a seamless customer experience that guides your best-fit leads to close deals. Our front-end CX design and back-end processes ensure your sales and CS teams can meet the right audience at the right time.
FREE CONSULTATION
In this free 30 minutes consultation, we'll provide you with the following:
Assess your existing website and cx strategy and receive suggestions for improvement.
Identity your cx strategy challenges and goals.
Discover how an improved cx strategy could help you achieve your business goals
Discover potential tech stack enhancements or overhauls.
So let's have a conversation and find out what being customer-obsessed looks like for your company.