Zyfe is a vitamin-infused liquid hand soap that comes in four natural scents.
Zyfe is committed to an eco-friendly strategy of sustainable shipping, reusable packaging, and the use of recycled materials. Zyfe soap is also naturally scented with essential oils, and is infused with vitamins that are meant to hydrate the skin.

Zyfe seeks to address a gap in the market; not many soap brands prioritize the planet, smell good, and have moisturizing ingredients.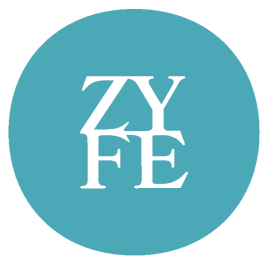 Zyfe Soap was eager to introduce their brand with a captivating sensory experience for users. They approached Mind & Metrics with a request to design a digital customer experience that would provide a virtual "testing" environment. This approach would allow prospects to personally experience the product before making a purchase commitment.
Creating a customer experience that engaged with users online to entice them to try a physical product offline.
Connect data gaps to effectively capture the online to offline experience.
COST BENEFIT ANALYSIS & PROBABILITY MODELING
Mind & Metrics performed a cost-benefit analysis and built a lead generation strategy made to drive conversions for Zyfe by distributing free samples. We used probability modeling to predict the cost-effectiveness of our campaign initiatives before executing to ensure maximum ROI and to ensure that the brand launch was strong.
To determine the number of samples to order with the greatest amount of ROI, we took into account expenses such as:
Marketing
Conversion Rate Benchmarks
Paid media
Shipping
Manufacturing
A total of 55,000 samples were ordered by our client, with the expectation of breaking even if a purchase was made by 5,500 sample recipients. This prediction was based on the average profit earned from each purchase.
In addition to lead generation, our tester environment offered another benefit: Gaining customer feedback.
The survey was linked to the sample packaging through a QR code, and a 10% off coupon was given to respondents upon completion of the survey. Through the survey, insight into potential future sales and customer satisfaction could be gained.
Additionally, the NPS survey ensured that if the samples did not drive as many sales as predicted, the reasons behind it would be known, and a new strategy could be pursued.
After the website was published and launched, our next objective was to drive traffic and build brand trust.

To do this, a free sample strategy campaign for Zyfe was initiated. The method also included a paid media strategy on Facebook and Instagram.

The ad targeting was directed to the buyer personas created for the brand. The objective was to reach individuals that were:
Heads of their households
In charge of purchasing for their families
Price-conscious or looking for deals
Concerned with making eco friendly decisions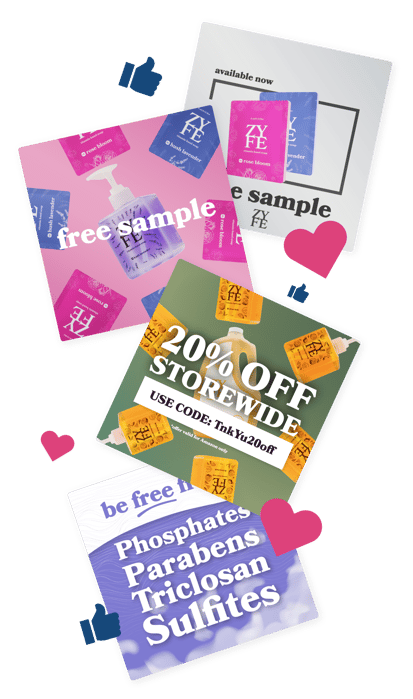 The Mind & Metrics brand launch yielded exceptional results, surpassing initial goals and expectations, and driving significant revenue growth for the Zyfe brand.
30K Leads in 3 days
Once launched, the Zyfe sample campaign created over 30K leads in 3 days.
30,000+ SAMPLE REQUESTS AT $0.03 CAC
Zyfe gained 30,000 quality leads at a low cost of acquisition
#1 RANKING ON AMAZON
Zyfe products made the #1 and #2 spots on Amazon's list of hot new releases.
BOOSTED INITIAL SALES TO $70,000
Within the first 30 days of launching, the campaign generated $70K of revenue.
Are You Looking For Similar Results For Your Brand?
GET A FREE CONSULTATION
In this free 30 minutes consultation, we'll provide you with the following:
Assess your existing online presence and cx strategy and receive suggestions for improvement.
Identity your paid media strategy challenges and goals.
Discover how an improved paid media strategy could help you achieve your business goals
Discover potential tech stack integrations, enhancements or overhauls.
So let's have a conversation and find out what being customer-obsessed looks like for your company.