R&G BRENNER TAX AND ACCOUNTING
For over 80 years, R&G Brenner has been providing expert tax preparation services in the New York Metropolitan area.
With offices located in the boroughs of Queens, Brooklyn, Manhattan, and the Bronx, as well as the surrounding New York counties, certified tax professionals diligently handle tax returns and related services for businesses and individuals.
The influx of work primarily occurs during tax season, which commences just before the onset of the new year and extends until the annual tax filing deadline.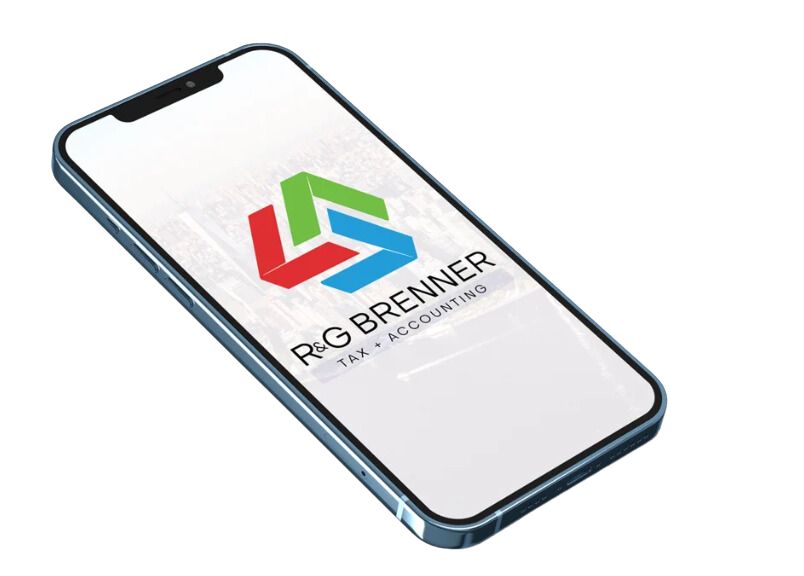 R & G Brenner wanted to rapidly communicate changes throughout the tax season, through tax preparer communications and their website.
Over 30 tax prepares and over 20 individual locations that needed timely updating.
A small window for tax season (less than 6 months) to keep customers up to date with the most important tax news.
HUBSPOT DATABASE (HUBDB) TABLES FOR OFFICE LOCATIONS
Since the website was deployed using the HubSpot CMS, a HubSpot Database (HubDB) table was created for R&G Brenner, which included important information about each office.
The website's main parent page listed all boroughs and counties with tax offices, and clicking on any location will direct the user to a dynamic HubSpot HubDB page containing all offices within that locale.
Further details about any office could be viewed by clicking on an "office details" link provided in each listing, which was also driven by HubDB.
By using HubDB, any chances made to the HubSpot CMS would instantly be reflected across all web pages of the site. Saving R&G Brenner a significant time in website management.
OFFICE LOCATION NAME
ADDRESS
PHONE NUMBER
MANAGER
OFFICE HOURS
MOVED
Bedford-Stuyvesant
1000 Kings Highway
(123) 456-8786
Gregory
9am-5pm
YES
Bayside
100 10th Ave
(987) 654-3210
Lauren
9am-5pm
NO
Spring Valley
100 E. Main St.
(324) 567-8902
Gregory
9am-5pm
NO
LABEL TEXT
HUBSPOT DATABASE (HUBDB) TABLE FOR PREPARERS
The same principle as above was applied for managing R&G Brenner's tax preparer information.
All tax preparers were listed in a separate HubDB table. Information in these tables were displayed on the tax preparers page.
PREPARER NAME
PREPARER EMAIL
OFFICE LOCATION
ACTIVE
PHONE NUMBER
TAX SPECIALTIES
Jeffery Smith
j.smith@rgbrenner.com
Bayside
YES
(123) 654-3210
Individual Returns, Small Business Income Tax
Danielle Jones
d.jones@rgbrenner.com
Manhattan
YES
(987) 654-3210
Self Employed Income Tax, Individual Returns
Nicole James
n.james@rgbrenner.com
Spring Valley
NO
(876) 654-9876
Individual Income Tax, LLC Income Tax
CUSTOM HUBSPOT CMS MODULES
Our custom website modules for each office location use the HubDB table data to display office information. Any new changes made to the HubDB will instantly be reflected on the website.

If an office is marked as having moved in the past year, a button will dynamically display that clearly states, "MOVED", and links to the location page. A text link will also display that navigates to customer support.

Normally the text underneath the location name says "see office details" but if a location is marked as moved, that text will change to "See New Location". These changes are important for ensuring new and existing clients have all the correct information.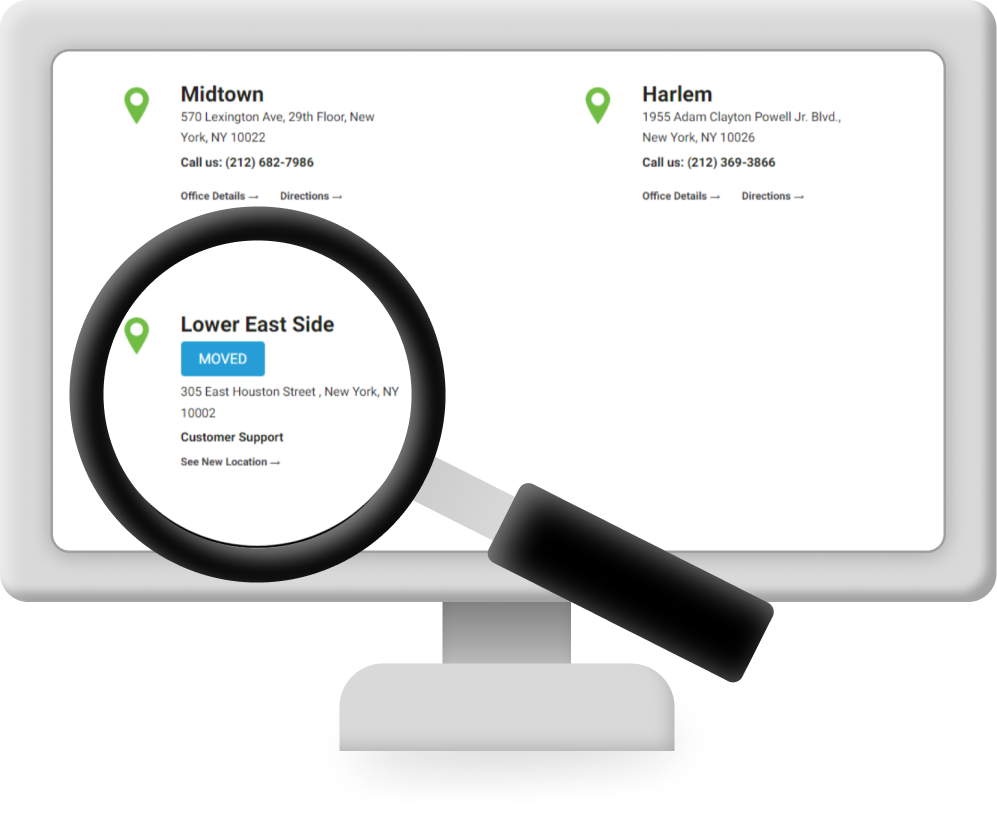 R&G Brenner's preparer page features a custom module built from scratch - from HTML to JavaScript. The module queries the HubDB table with all preparer information, and removes any preparers marked as "inactive" from the list.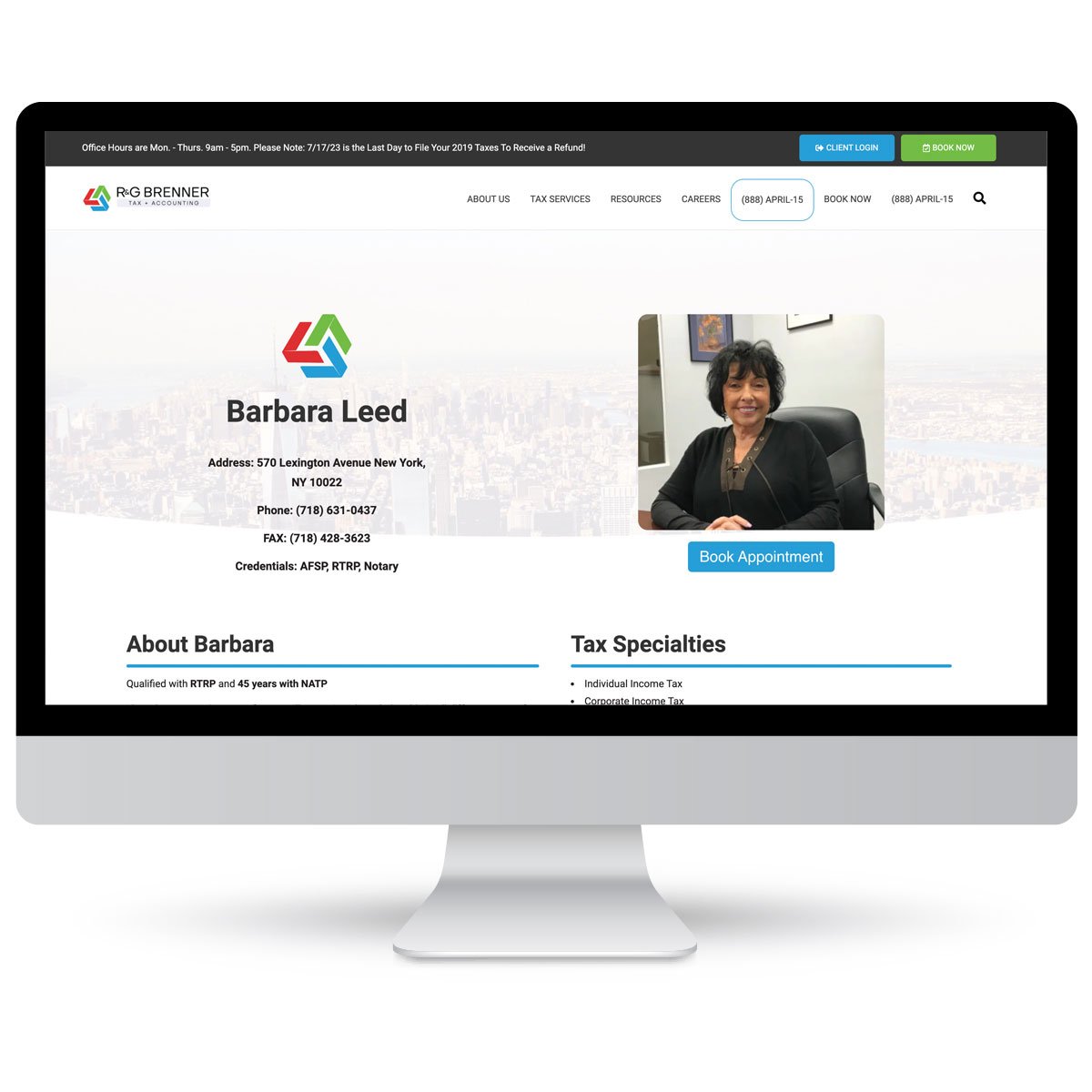 Our dynamic solutions have saved our client significant time and effort. Rather than needing to manually update each website page after any change to locations or tax preparer information, changing the HubDB table is a one-click fix.

Our solutions were built to accommodate R&G Brenner's seasonal changes, and automate some of the most tedious tasks, allowing our client to focus on doing what they do best.
IMPROVED EFFICIENCY
Reduced time client needs to spend updating web pages for seasonal changes
USER FRIENDLY DESIGN
Webpage design clearly showcases changes in office location, reducing customer complaints and questions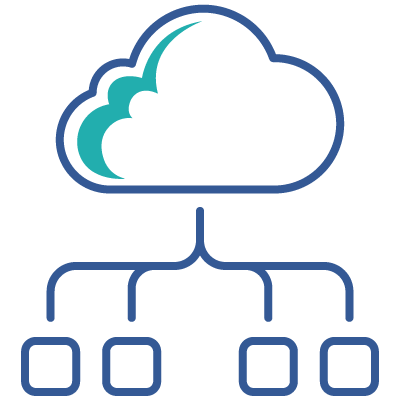 Data Architecture & Strategy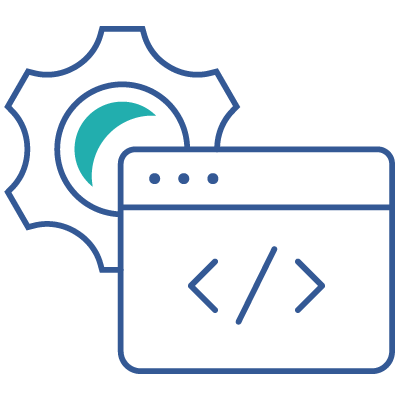 Branding, Web Design & Web Development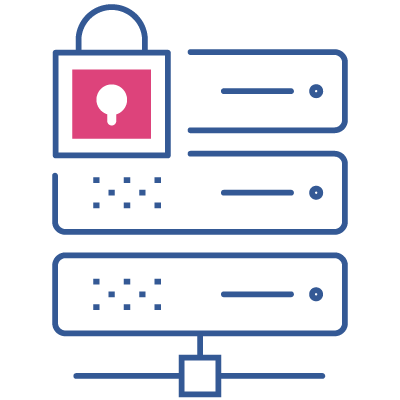 CRM Integrations & Implementations
Are You Looking For Similar Results For Your Brand?
GET A FREE CONSULTATION
In this free 30 minutes consultation, we'll provide you with the following:
Assess your existing online presence and cx strategy and receive suggestions for improvement.
Identity your paid media strategy challenges and goals.
Discover how an improved paid media strategy could help you achieve your business goals
Discover potential tech stack integrations, enhancements or overhauls.
So let's have a conversation and find out what being customer-obsessed looks like for your company.